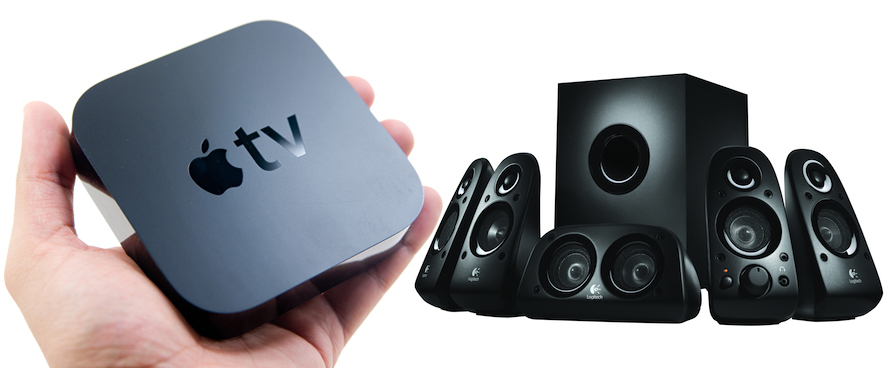 So this is slightly off what I usually blog about, but I had been trying to figure this out myself for such a long time, scrolling through tutorials and help forums to no avail. I was able to find out a good amount of information and with some fiddling around and reading up on tech blogs though. Finally, I figured out how to connect my Apple TV 2 to my SONY Blu Ray 5.1 surround sound speakers and I am here to share that information with you.
Previously, the only way I could get sound to come through the surround sound speakers was to use the DVD player, but I watch so many movies on Netflix, HBO through my Apple TV, that I wanted to use the surround sound speakers for Apple TV also.
What I am working with:
Apple TV
Samsung HD Television
SONY Blu Ray DVD player with home theater (5) speakers + subwoofer
Objective: To get Apple TV sound to play through the home theater surround sound speakers instead of the television speakers.
What we're working with:
Apple TV
HD television with HDMI ports
Home theater system
***Now, I am assuming that your TV, speakers, and Apple TV are already setup , connected, and working fine and you're using HDMI cables to connect everything***
1. Connect Your Apple TV to your Speakers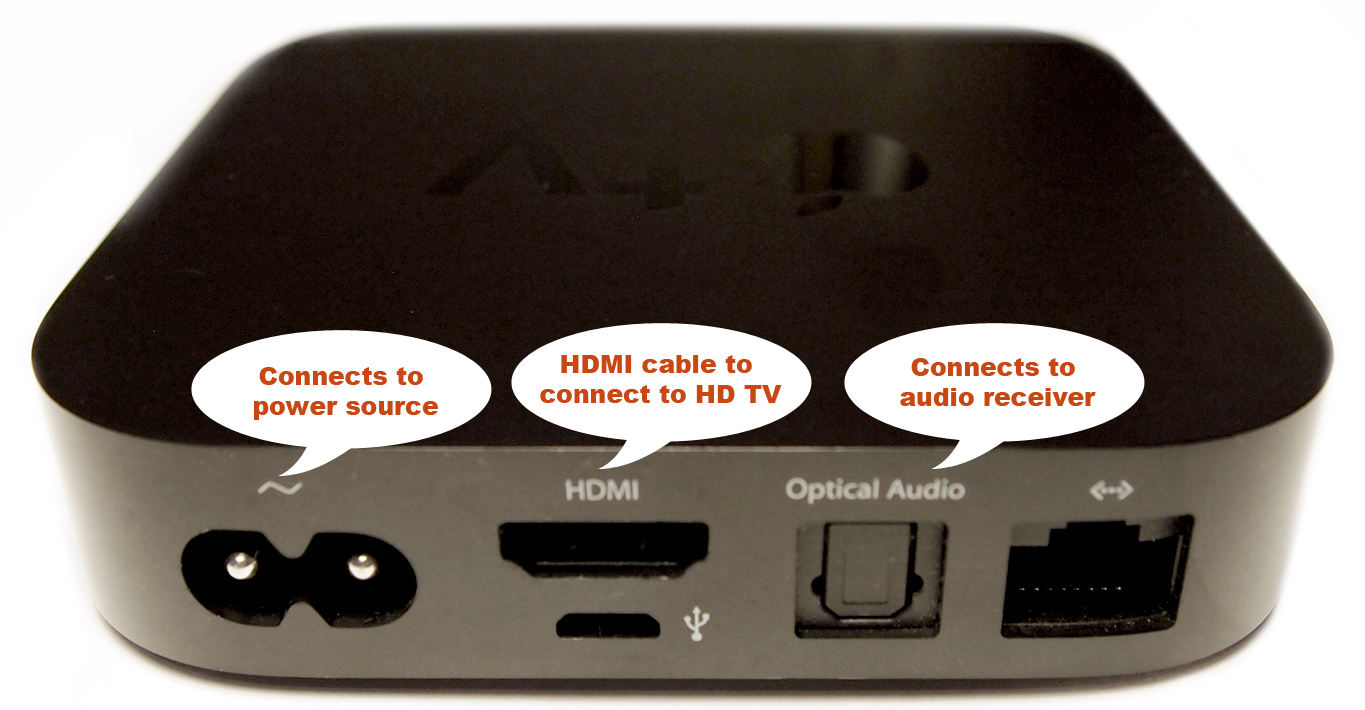 What you need to do is go and buy a Digital Optical Audio Toslink Cable. You can find them pretty inexpensively on Amazon. At the back of your Apple TV there is a port for this cable (Optical Audio). Go to your audio receiver (the device that your surround sound speakers are connected to) and find the matching Toslink port.
2. Change Setting in Apple TV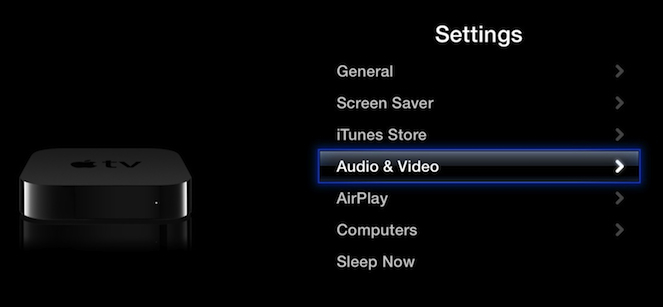 On the main menu of your Apple TV find Settings. Find Audio & Video and scroll down to Doby Digital. Make sure it is On. (Most HD TVs and surround sound home theaters use Doby Digital 5.1)
3. Change the function on theater system
Now, I am using a SONY Blu Ray AnyConnect DVD player device that my speakers are hooked into. Prior to connecting the Toslink cable, the only way I could get sound to come through the speakers was to use the DVD player. When you turn the DVD player on while the Apple TV is in use, you may not get any sound. For me, this was because the DVD player function needed to be changed. You may see on the device itself a button that says "Function" and pressing it will give you options from Audio to DVD to Radio or TV. You want "TV" to be selected.
This is all it should take to get your Apple TV to play sound through your surround sound speakers (or well, this is what worked for me). Have you had trouble with this? What have you done to make it work?
The following two tabs change content below.
Cara is a young artist, website designer, and photographer from New York State, operating her own freelance business: Cara Mooney Designs. She currently resides in Upstate New York, generally serving the local community of the Capital District and the greater Tri-State Area surrounding Albany.