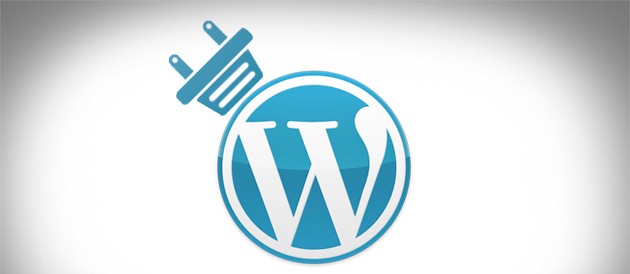 I have been around WordPress for a while, and every now and then you find a really great WordPress plugin. It runs smoothly, looks great, and is exactly what you want! As of today's date, I am posting my top favorite plugins that I make sure to have on all my WordPress websites.
Now this is hands down the best author box I have found (and I have tried a number of them!). It fits right into your website, with customizable colors to match your theme, and uses the author tag with information pulled right from your Profile page. If you have a gravatar set up to your email that is in your profile, it will use that image as well. It even has optional social media and Latest Posts, which for me is a plus!
This footnote plugin has been around for a few years now, but it hasn't gone out of style. For some reason, I love using this plugin. It's very straightforward to use, and is everything you could ask for when you were ever struck with the notion to add a footnote into your website.
There are a number of social media sharing plugins and tools out there, but so far, I really like this one. It has a number of customizable features, like size, location, and even which social media you wish to use, so that you can really tailor it to your needs. Plus the icons look really nice, and if you ever felt to need to, you can substitute your own icons too.
This is a must have (although *edit* it is an old plugin and has not been updated in over 2 years)! If you do not have this for your website, get it now. It's so useful. If you're ever making updates, especially ones where you think you will be updating for a while, it is important to block access to your website while you are working. You wouldn't want a visitor seeing your website half way through your updates and either be confused or think you have a shabby website. It's very easy to use, and you can even customize it further with a 503 page if you're savvy enough.
This was hard to say at first, but I have come to really love this plugin. I've tried a number of galleries and slideshows with WordPress, but none have worked so seamlessly with WordPress (for this price – free!). It has all the features I could want in a slideshow, with the ability to have numerous slideshows, and unlimited images in a show. Of course there are others out there that work just as well, but often they are expensive, or when used with WordPress cause errors or are not compatible with WordPress.
What is a blog without comments? This is a simple plugin that does a lot. It allows you to nest comments, and blends well with your comments so it amps it up to the next level.
This is what I use for pagination. There are others out there that are more complex with more customizable features, especially in appearance and whatnot, but this is very simple to use. They give you a set of template choices for your page numbers, and all you have to do is insert the code and done!
As the title state, it is just another related posts plugin, but despite the blasé attitude, I really like this plugin. It's simple with great usability, and is just what I'm looking for. Of course this one does not use featured images, but for a person who does not use a featured image on every blog post, it matters little. Otherwise, this is a great plugin to use.
I'm surprised WordPress hasn't just created something like this already, instead of needing a plugin to do this. This takes all your old posts and creates an archive for them, organized by date (year and month) with comment count as well. You have your own page for this; so something like www.mywebsite.com/blog/archives or whatnot. It works great! Although you will need to download it with the next plugin: Exec-PHP
This is quite useful, and may come in handy. It executes code in your posts, pages and text widgets. So far I only really use it for Clean Archives Reloaded (above). I have yet to find a plugin that works with Google Analytics that I really love. I have tried a few, but nothing compares so far with just logging into Google Analytics and checking your stats out there. Google XML Sitemaps is another plugin worth mentioning. While it's not my favorite, I do see its usefulness in generating XML site maps, which aid in search engine optimization (SEO) and website rankings. What plugins do you use? Do you have any favorites? What are you thoughts on my list?
The following two tabs change content below.
Cara is a young artist, website designer, and photographer from New York State, operating her own freelance business: Cara Mooney Designs. She currently resides in Upstate New York, generally serving the local community of the Capital District and the greater Tri-State Area surrounding Albany.