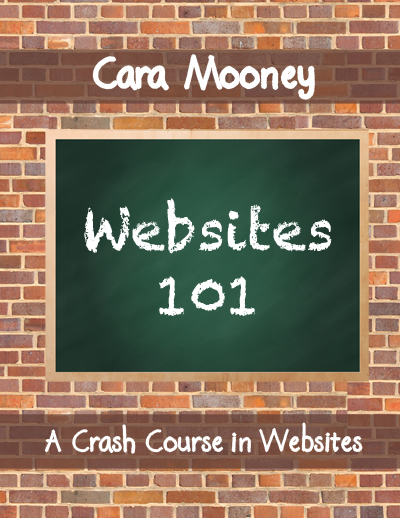 I have been writing a series of mini e-books on various website-related topics. One of my recent releases is the e-book, Websites 101: A Crash Course. Getting a website is easy, and there are a number of ways to do it, but to do it the right way can be a little more challenging. The payoff is worth it though. This little e-book will help you outline what you should do step-by-step and everything that needs to be thought about when investing in a website. It address people who are interested in starting a website for their company or business. This does not mean that many of these things do not apply to your situation if you are not a business owner.
At the moment it is only available for current and past clients of Cara Mooney Designs, or it can be purchased for $7.99. If you are interested in purchasing a copy, which you can download in a ZIP PDF file format, please contact me.
The following two tabs change content below.
Cara is a young artist, website designer, and photographer from New York State, operating her own freelance business: Cara Mooney Designs. She currently resides in Upstate New York, generally serving the local community of the Capital District and the greater Tri-State Area surrounding Albany.